by Steven Gledhill for FREEdom from MEdom Project


(Inspired by a sermon by Pastor

Fran Leeman, LifeSpring Community Church, Plainfield, IL)
Jesus said, "Blessed are those who hunger and thirst for righteousness, for they shall be satisfied." Matthew 5:6
If an alcoholic says, "I'm thirsty, can I get something to drink?", and you offer him a glass of water, he'll tend to be rather ungrateful. He had something else in mind. The alternative was unacceptable. What he believes will quench his thirst will not in fact satisfy him. He's been conditioned to believe (irrationally) that the only thing that will quench his thirst is something much stronger than the water you gave him. Even though the water was far healthier for him, he is left wanting more.
Question!
What does it mean to be truly, fully satisfied? Why qualify the question including words like 'truly' and 'fully'?
So…
What does mean to be satisfied?
When you're satisfied, do you need more? When you're satisfied, do you need better?
When you feel full having completed a meal, why do you get hungry again? If your thirst has been quenched, why do you become thirsty again?
If to be hungry and thirsty again, once the "satisfaction" wheres off, is indeed your reality, were you ever truly satisfied?
The Samaritan Woman
Jesus had the occasion to address the needs of a certain while asking her for a drink of water. Let's take a look at the story from John 4:3-15.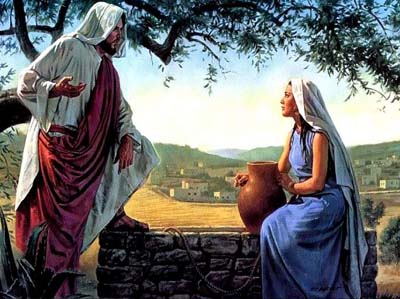 3 So (Jesus) he left Judea and returned to Galilee. 4 He had to go through Samaria on the way. 5Eventually he came to the Samaritan village of Sychar, near the field that Jacob gave to his son Joseph. 6 Jacob's well was there; and Jesus, tired from the long walk, sat wearily beside the well about noontime. 7 Soon a Samaritan woman came to draw water, and Jesus said to her, "Please give me a drink."
8 He was alone at the time because his disciples had gone into the village to buy some food. 9 The woman was surprised, for Jews refuse to have anything to do with Samaritans. She said to Jesus, "You are a Jew, and I am a Samaritan woman. Why are you asking me for a drink?" 10 Jesus replied, "If you only knew the gift God has for you and who you are speaking to, you would ask me, and I would give you living water." 11 "But sir, you don't have a rope or a bucket," she said, "and this well is very deep. Where would you get this living water? 12 And besides, do you think you're greater than our ancestor Jacob, who gave us this well? How can you offer better water than he and his sons and his animals enjoyed?"
13 Jesus replied, "Anyone who drinks this water will soon become thirsty again. 14 But those who drink the water I give will never be thirsty again. It becomes a fresh, bubbling spring within them, giving them eternal life." 15 "Please, sir," the woman said, "give me this water! Then I'll never be thirsty again, and I won't have to come here to get water."
Where was here for this woman from Samaria? The obvious answer is that here refers to the well where this conversation is taking place.The woman still could not see past the circumstance of feeling thirsty for a drink of water. If it was Jesus and you having the same discussion where would here be in your life? What are you thirsting for?
Jesus went on (John 3:16-26) to identify the here for this woman. He deftly pointed out to her that she needed validation from the men in her life. She'd had five husbands and was living with a sixth man who was not her husband. Jesus engaged in dialog with the woman about worship. You see, it is what we hunger and thirst for that we actually worship; what we honor with our time, energy, and money. The woman talked about the tradition and religion of her worship rituals, but Jesus wasn't talking about that. Her religion instructed her about the law of Moses, yet she did not find adequate satisfaction and contentment in her religion. She had come to believe that her satisfaction was in the way she was validated by the men in her life. The woman had been married five times and divorced five times. There could easily have been adultery, more likely on the part of her husbands since the woman would have been stoned to death if she had committed the adultery, yet she was alive to talk about it.
What the woman had come to believe brought her satisfaction only left her disappointed and dissatisfied. Jesus essentially said to her, "If you only could catch what I am communicating to you, it would radically transform your life and you would not need to jump into one unhealthy dysfunctional relationship after another with guys that have their own issues regarding thirst."
King David
Who else in the Bible had this issue?
If you read 1st and 2nd Samuel of the Old Testament, you read that King David is the male counterpart to the Samaritan woman, likely with the fragile psyche and ego of the men who continually discarded the woman. Instead of fighting with his army engaged in a conflict, David hung out at the palace.
With time on his hands, he looked out the window from a tower in the palace and saw beautiful Bathsheba, a married woman, taking a bath on the roof of her house. Did she know she had an audience in full view of the king? We don't know. What we can surmise is that on her roof, she was likely up high enough that folks at ground level did not have the same view since she likely lived in a nice well-built house (her husband, Uriah, was a General in the army). Knowingly or not, she put on a show for King David. I suppose he couldn't help himself.
David had his people send for Bathsheba. That day, David seduced her and made love to her. Any more than we may not know that Bathsheba may have intentionally appealed to the eyes of the king, we also don't know that she may have resisted David's advances to her. I suppose it is possible that David assaulted her against her will. Either way, David's thirst to satisfy his lust and sexual urges resulted in adultery against his friend, Uriah the General.
That's where this story is just getting started. Bathsheba became pregnant with David's baby. David would summon Uriah to come home from battle so that he would make love to his wife so that David and Bathsheba could link Bathsheba's pregnancy with her husband. But Uriah was under strong conviction concerning the plight of his men and could not engage in euphoric activity with his wife aware of the risk, danger, and suffering of his men, fighting to be victorious without their fearless leader. So Uriah doesn't sleep with his wife and heads back to the front of the conflict to battle with his soldiers.
This is not going well for David at all. On the FFMP homepage Barack Obama is quoted as having said, "I was so obsessed with me and the reason I might be dissatisfied that I couldn't focus on other people… When I find myself taking the wrong step, a lot of the times it's because I'm trying to protect myself instead of trying to do God's work." Look at what David does next. He sends word to the front for Uriah to engage in a battle strategy that gets him killed. Now, Uriah is dead. David, then, marries Bathsheba just in time for her baby to belong to King David within the confines of his marriage.
Adultery, deception, betrayal, and murder are working out quite well for David to this point. But then David is confronted by his friend Nathan, and comes to realize the brevity of his actions and he is devastated. He is a broken and man, falls on his face before God and prays the confession of Psalm 51 from a sincerely repentant heart, seeking to reconcile with Him.
1 Have mercy on me, O God,
because of your unfailing love.
Because of your great compassion,
blot out the stain of my sins.
2 Wash me clean from my guilt.
Purify me from my sin.
3 For I recognize my rebellion;
it haunts me day and night.
4 Against you, and you alone, have I sinned;
I have done what is evil in your sight.
You will be proved right in what you say,
and your judgment against me is just.
5 For I was born a sinner—
yes, from the moment my mother conceived me.
6 But you desire honesty from the womb,
teaching me wisdom even there.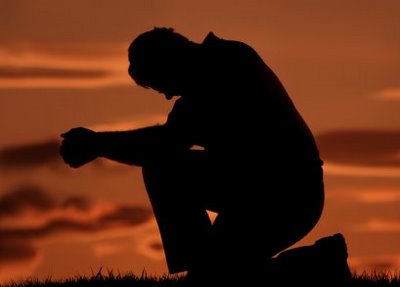 7 Purify me from my sins, and I will be clean;
wash me, and I will be whiter than snow.
8 Oh, give me back my joy again;
you have broken me—
now let me rejoice.
9 Don't keep looking at my sins.
Remove the stain of my guilt.
10 Create in me a clean heart, O God.
Renew a loyal spirit within me.
11 Do not banish me from your presence, and don't take your Holy Spirit from me.
12 Restore to me the joy of your salvation,
and make me willing to obey you.
13 Then I will teach your ways to rebels,
and they will return to you.
14 Forgive me for shedding blood, O God who saves;
then I will joyfully sing of your forgiveness.
15 Unseal my lips, O Lord,
that my mouth may praise you.
16 You do not desire a sacrifice, or I would offer one.
You do not want a burnt offering.
17 The sacrifice you desire is a broken spirit.
You will not reject a broken and repentant heart, O God.
18 Look with favor on Zion and help her;
rebuild the walls of Jerusalem.
19 Then you will be pleased with sacrifices offered in the right spirit—
with burnt offerings and whole burnt offerings.
Then bulls will again be sacrificed on your altar.
This is the famous prayer of repentance that has become the model for all of us. But what happens when we repent that the consequences of our addictive behavior tend to follow us around for awhile? What if the consequences are severe?  But then disaster happens. When his older kids from his older wives get involved in their own sinister plots for sexual conquest, incestuous rape, revenge, and murder, things go from bad to worse to futility. David relapsed in a big way and would continue to thirst for things in life that were never the will of God. In addition to having several wives, David slept with their servants, "labeled" concubines, to somehow make it acceptable to have sex with anyone he was remotely attracted to. David thirsted for sex and had the power to have whatever he wanted whenever he wanted.
When examining David's reign as king in II Samuel, you discover that David's military and governing leadership group for years was suspect of David's abilities to govern and lead. He was a defeated and deflated man. David is wrought with guilt and shame, which rendered him feeling inadequate as a failure on so many levels—as king, as husband and father, and so on. Observe what David wrote from Psalm 38, likely written after his original prayer of repentance in Psalm 51.
1 O Lord, don't rebuke me in your anger
or discipline me in your rage!
2 Your arrows have struck deep,
and your blows are crushing me.
3 Because of your anger, my whole body is sick;
my health is broken because of my sins.
4 My guilt overwhelms me—
it is a burden too heavy to bear.
5 My wounds fester and stink
because of my foolish sins.
6 I am bent over and racked with pain.
All day long I walk around filled with grief.
7 A raging fever burns within me,
and my health is broken.
8 I am exhausted and completely crushed.
My groans come from an anguished heart.
9 You know what I long for, Lord;
you hear my every sigh.
10 My heart beats wildly, my strength fails,
and I am going blind.
11 My loved ones and friends stay away, fearing my disease.
Even my own family stands at a distance.
12 Meanwhile, my enemies lay traps to kill me.
Those who wish me harm make plans to ruin me.
All day long they plan their treachery.
13 But I am deaf to all their threats.
I am silent before them as one who cannot speak.
14 I choose to hear nothing,
and I make no reply.
15 For I am waiting for you, O Lord.
You must answer for me, O Lord my God.
16 I prayed, "Don't let my enemies gloat over me
or rejoice at my downfall."
17 I am on the verge of collapse,
facing constant pain.
18 But I confess my sins;
I am deeply sorry for what I have done.
19 I have many aggressive enemies;
they hate me without reason.
20 They repay me evil for good
and oppose me for pursuing good.
21 Do not abandon me, O Lord.
Do not stand at a distance, my God.
22 Come quickly to help me,
O Lord my Savior.
Wow! Understand, it isn't my point to bring down the legacy of David. He, Scripture says, was the apple of God's eye, a man after His own heart. The point is to identify the cold hard fact that even the best of us will fall when we lose our focus and thirst for the thing that is by its nature destructive. David's problem was that he was not God. Therefore, he needed God all of the time. When he became distracted in his effort to win on his own terms, not only did he lose, he was crushed. But David, even though he repeated the same selfish sin again and again, had a repentant heart. And every time he went to the Lord with confession, the Lord heard him every single time, each time extending mercy to him (1 John 1:9). While we are restored eternally and will never experience condemnation if we are repentant in relationship with God, we are not exempt from consequences while persevering on the earth. David's eternal future is golden and untarnished, but while on the earth, he reaped what he sowed. When he invested in God's way, he reaped the benefit, when he invested in his way, he reaped defeat, destruction, discouragement, despair, and even death; both in his life and in the life of his family.
Hallelujah
Leonard Cohen, in his song, "Hallelujah", seems to capture the very essence of David's condition physically, psychologically, and most importantly, spiritually.
Now I've heard there was a secret chord
That David played, and it pleased the Lord
But you don't really care for music, do you?
It goes like this, the fourth, the fifth
The minor fall, the major lift
The baffled king composing Hallelujah
Hallelujah, Hallelujah, Hallelujah, Hallelujah
Your faith was strong but you needed proof
You saw her bathing on the roof
Her beauty and the moonlight overthrew you
She tied you to a kitchen chair
She broke your throne, and she cut your hair
And from your lips she drew the Hallelujah
Baby I have been here before
I know this room, I've walked this floor
I used to live alone before I knew you.
I've seen your flag on the marble arch
Love is not a victory march
It's a cold and it's a broken Hallelujah
Maybe there's a God above
But all I've ever learned from love
Was how to shoot at someone who outdrew you
It's not a cry you can hear at night
It's not somebody who has seen the light
It's a cold and it's a broken Hallelujah
There was a time you let me know
What's really going on below
But now you never show it to me, do you?
And remember when I moved in you
The holy dove was moving too
And every breath we drew was Hallelujah
Maybe there's a God above
But all I've ever learned from love
Was how to shoot at someone who outdrew you
It's not a cry you can hear at night
It's not somebody who has seen the light
It's a cold and it's a broken Hallelujah
I did my best, it wasn't much
I couldn't feel, so I tried to touch
I've told the truth, I didn't come to fool you
And even though it all went wrong
I'll stand before the Lord of Song
With nothing on my tongue but Hallelujah
Hallelujah, Hallelujah, Hallelujah, Hallelujah
What about you?
Who are you, today? Are you the woman at the well looking for a drink in all the wrong places? Are you the David of Psalm 38, feeling beaten down from all sides with no where to turn? Are you a victim, screaming out to God, "Save me from the world that is out to get me"? Or, are you the David of Psalm 51, recognizing you need saving all right, but that you need to be changed from the inside? Yes, the world (and the people in it) may have severely wounded you over the years, but you have come to your senses, realizing that you will not be well until there is an eternal healing and deliverance into freedom through real recovery God's way?
Here comes the best part. In the article "Mourning Sickness", I wrote about the Apostle Paul's internal conflict that he could not escape without bringing every thought into captivity to lay down before the Lord to defeat every argument and bring down every stronghold in opposition to God's plan and purpose. In the article, "Come to Your Senses", I wrote about the prodigal son's internal conflict that came down to wanting to get something to eat, and when he returned home to his father, not only did he receive a meal but he was restored to righteousness as full heir to all his father wanted so much to give him. And here, we see two more examples of God's compassionate love and mercy. Jesus says that if you only knew the extent to which you can, by the grace of God, experience freedom in your life, you would be asking Him for the living water that will indeed quench your thirst to the extent that you will never thirst again. Do you want this promise fulfilled in your life?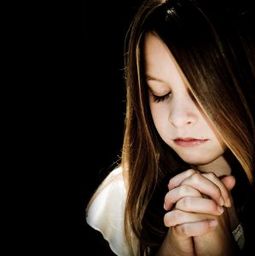 Why not take a moment right now to talk to God and tell Him how you hurt and what you need. I encourage you to talk to Him out loud with your voice. There is something empowering about that. If you're not sure what to say, say this to Him:
"Lord God (the word 'Lord' means ultimate authority), please help me, today. I need a Savior (means rescuer, healer, deliverer, redeemer, restorer). If that is you, then I need you to be in my life to rescue me and to heal me. I need you to help me to live healthy in every part of my life. Please help me to know what to do. Help me to know where to go. Please bring people into my life who are good for me and will be good to me. Please get involved in relationships in my life that need work. I am powerless to heal and fix myself or anyone else. I need you. Please help me, today. Amen (means "so be it" or "let it be so").
"Come." Let anyone who hears this say, "Come." Let anyone who is thirsty come. Let anyone who desires drink freely from the water of life. Revelation 22:17 (NLT)