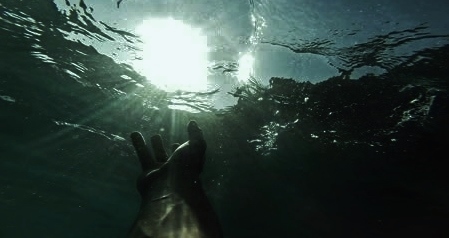 The waters surrounded me, even to my soul;
The deep closed around me;
Weeds were wrapped around my head.
I went down to the moorings of the mountains;
The earth with its bars closed behind me forever;
Yet You have brought up my life from the pit,
O Lord, my God. Jonah 2:5-6 (NKJV)
Posted 10/27/2017, Hopeless to Helpless… Pain to Peace
The weight of the burden is too much to bear. Something has to give. Something needs to change.
But change is challenging… stressful even. So why change? How do you change 'normal'… what feels right?
How do you change what you want, believe you need, and feel you deserve? How much change will it take? 
"The search for wholeness compels every person, every hour of our lives, whether we know it or not. We ache to be made whole again. And only one person on earth can do this for the heart and soul he himself created." —John Eldredge
How do you know the difference between what is right and what feels right?
What is truth? What are the lies twisting your beliefs and distorting your values?
What do you want? What do you love? What do you need to be satisfied… truly happy? How will you know? 
A cheerful heart is good medicine,
    but a broken spirit saps a person's strength. Proverbs 17:22 (NLT)
"Creatures are not born with desires unless satisfaction for those desires exists… If I find in myself a desire which no experience in this world can satisfy, the most probable explanation is that I was made for another world." —C.S. Lewis

"There is a sorrow that the soul must go through in letting go of what it thought it loved. We have to come to the place where we truly get it that what God wants for us is GOOD. To some degree, our resistance to His will reveals that we do not really believe it is good—at least not the kind of 'good' we want." —Fran Leeman
Turn to me and have mercy,
    for I am alone and in deep distress.
My problems go from bad to worse.
    Oh, save me from them all!
Feel my pain and see my trouble.
    Forgive all my sins. Psalms 25:16-18 (NLT)
FREEdom from MEdom Project is not just another pretentious 'Christianity versus pop psychology' narrative on how to cure the pervasive lifestyle rife with dysfunction. While never apologizing for everything that's sensible about new life empowered by faith in God through relationship with Jesus, FREEdom from MEdom Project is not a slave to religious dogma and recognizes the hypocrisy of people who say one thing but then engage in behavior inconsistent with their words. I tend to struggle with that myself.
What FREEdom from MEdom Project intends to be is an honest in-depth study and discussion of the transformative life-changing process; going deep into the process of how we think and behave. FREEdom from MEdom Project is a vehicle attempting to unveil truth about the door being wide open to a new life experience; focused on realistic solutions that you know rationally makes the most sense.
Peruse the menu above and you will find a wealth of opportunity to be informed by credible sources about symptomatic addictive behavior (Addiction ED) and mental/behavioral health-related matters (MH ED). There are dozens of helpful resources (Resources) as well as access to crisis resources and hotlines there.
FREEdom from MEdom Project is itself a trustworthy resource striving to bridge the divide between evidenced-based therapeutic approaches and biblical truth about recovery. You will become well-informed concerning the true nature of addiction to self from both a clinical and, yes, biblical perspective. The objective is to pierce through thick emotional barriers resistant to change by penetrating intellectually rational thought into the reality of what makes the most sense.
What are the real differences between guilt and shame, disappointment and failure, discouragement and depression, helplessness and hopelessness, distress and despair? FREEdom from MEdom Project goes deep into those places. And with God's help and direction, hopes to facilitate understanding and growth to help you to realize—experience—freedom out of the places where you felt stuck… trapped and afraid. The promises in Scripture offer for us direction from being lost to finding our way out from under the weight of what burdens us. Sometimes, though, it means having the courage and strength to go through.
You'll acquire tools to cope and respond better to your world as you experience it, confronting present challenges, empowered to move ahead, as wounds are healed and quality of life is restored; tethered to the assurance of hope in the experience of what is profound powerful truth.
Y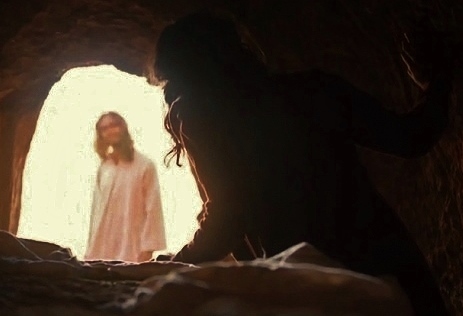 our sin has been removed from your past, present, and future. The stone keeping you in bondage has been rolled away. Resurrection from hopeless doubt is yours. Deliverance from pain into peace is yours. Shed the grave clothes and leave behind the toxic stench of your past. Step into the sweet aroma that is freedom into new life.
When your life was consumed by flames the fireman found you. When wounded and broken the doctor healed you. When all was lost, the carpenter rebuilt your life and restored it's beauty; from darkness into the light of a new day. What was once a cottage is now a castle. May that be said of you. Invite him to move in to live in the deep places within you.
He reached down from on high and took hold of me;
    he drew me out of deep waters. Psalms 18:16 (NIV)
Life is an ocean. Its currents are pulling you under. Sharks are everywhere, circling, seeking to devour you. Now, God has sent you a boat so you can live your life without fear of drowning or being consumed by its predators. From a yearning heart of compassion, Jesus is here extending his hand. There is a pool on the boat. (It's a big boat.) Lay your burden down and bathe in the healing pool of God's mercy. Soak yourself in the lather of his generous favor. 
You make known to me the path of life;
    you will fill me with joy in your presence,
    with eternal pleasures at your right hand. Psalms 16:11 (NIV)
Let God to restore you into what you were always meant to be, free to live in the best of what he wants and has for you. Once you have known the substance of real hope, and experienced the evidence of God in your living, you will see clearly that living faith in relationship with him makes the most sense in the deepest places of who you are and what you value. 
The thief comes only to steal, kill and destroy; I have come that they may have life, and have it to the full. John 10:10 (NIV)
You'll notice my transparency in much of what I write. I don't have it all together. I don't care for discomfort, either. Anxiety and struggle are not friends of mine. I need to trust God each day in those vulnerable places where I tend to struggle with entitlement—what I believe I deserve—in order to feel a sense of satisfaction. I am motivated to do and be better in this life experience and so I write about recovery from the broken places. I am willing to "go there" with you, if that's alright. It can get uncomfortable, but I suppose it comes with the territory when it comes to the change that really matters and, repeating myself yet again, makes the most sense.  
Well, then… I encourage you to seek out the deeper truths of a life restored into the fullness of a far better life; made whole by the One who made you to live in the first place… CLICK HERE!
Behold, I will do a new thing,
    Now it shall spring forth;
    Shall you not know it?
    I will even make a road in the wilderness
    And rivers in the desert. Isaiah 43:19 (NKJV)

Click to Print