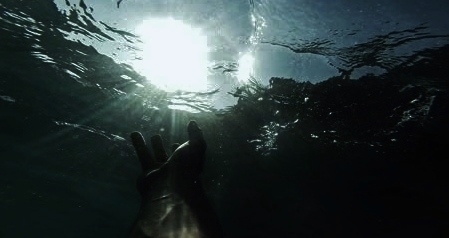 The waters surrounded me, even to my soul;
The deep closed around me;
Weeds were wrapped around my head.
I went down to the moorings of the mountains;
The earth with its bars closed behind me forever;
Yet You have brought up my life from the pit,
O Lord, my God. Jonah 2:5-6 (NKJV)
Just posted: The Pursuit of Happiness: a Bipolar Experience
"My soul is overwhelmed with sorrow—crushed with grief—to the point of death… My God, why have you abandoned me?" —Jesus Christ
Now we see things imperfectly, like puzzling reflections in a mirror, but then we will see everything with perfect clarity. All that I know now is partial and incomplete, but then I will know everything completely, just as God now knows me completely. 1 Corinthians 13:12 (NLT)
The weight of the burden is too much to bear. Something has to give. Something needs to change.
But change is challenging… stressful even. So why change? How do you change 'normal'… what feels right?
How do you change what you want, believe you need, and feel you deserve? How much change will it take? 
"The search for wholeness compels every person, every hour of our lives, whether we know it or not. We ache to be made whole again. And only one person on earth can do this for the heart and soul he himself created." —John Eldredge
How do you know the difference between what is right and what feels right?
What is truth? What are the lies twisting your beliefs and distorting your values?
Is this all there is? Is this as good as it gets? Will I ever be happy?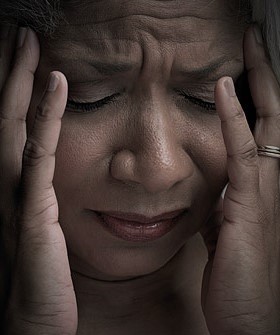 A cheerful heart is good medicine,
    but a broken spirit saps a person's strength. Proverbs 17:22 (NLT)
"Pain is unmasked… everyone knows that something is wrong when they're being hurt." —C.S. Lewis
What all is in the way of you really living your life? How would you assess your own life experience until now? Are you on the road to enjoying your life, or are you lost somewhere, merely hoping to survive yet another day?
How has a lifetime's worth of experiences affected (or infected) how you see yourself? How have your values been distorted and beliefs twisted by pain and struggle? How has what you've suffered fueled feelings of failure and fear, feeding into a deeply rooted sense of inadequacy, and driving misdirected behavioral choices producing undesirable outcomes?
"I want to wake up in the morning saying, 'Good morning, God,' instead of waking up and saying, 'Oh God, it's morning.'" —Wynonna Judd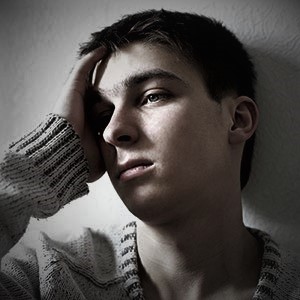 How does the weight of life's challenges affect how you approach your day? Why take on the next challenge when you're so sure in your gut that it will only lead to certain disappointment?
When tireless effort leads to betrayal and failed expectations, wounds run deep and the constant trying feels so futile. It feels like a dark cloud hovering just above you. You carry the burden of a prevailing sense of defeat; feeling worthless having lost all confidence in yourself. So perhaps you isolate, hidden behind the veil of doubt in what you can do about any of it. Who can blame you for giving up? But, how will the behavioral choices associated with giving up—alcohol and drugs, cheating, lying, self-harm, and possibly suicide—truly remedy your discomfort?
"Progress means getting nearer to the place you want to be. And if you have taken a wrong turning, then to go forward does not get you any nearer. If you're on the wrong road, progress means doing an about-turn and walking back to the right road." —C.S. Lewis
How will turning to this or to that remedy actually help you to get what you want? Or are your remedies for discomfort a mirage? They look good from a distance, but up close are not so attractive? How does settling for counterfeit gains only add to your loss? How does settling for less aggravate your problem, intensify your stress, and increase the severity of your discomfort? The reality is that settling for less takes us further away from what we know at our core is best.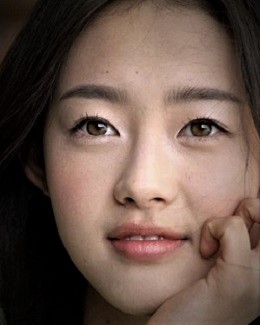 The Lord is close to the brokenhearted;
    he rescues those whose spirits are crushed. Psalms 34:18 (NLT)
FREEdom from MEdom Project exists to inspire hope within hurting people to find healing and redemption through recovery God's way into the best of a new life experience. Life is meant to be enjoyed by way of relationship. Relationship is meant to be experienced freely, not wrought with disharmony and conflict. Love is not merely a notion, but is meant to be realized through your experience. It is not enough to hopelessly survive the noisy disturbance of another day.
The Lord longs to be gracious to you;
    therefore he will rise up to show you compassion.
For the Lord is a God of justice.
    Blessed are all who wait for him! Isaiah 30:18 (NIV)
It's time to get up and get moving… to thrive, empowered by God to succeed and enjoy your life through the relationships with those you love; free to more fully realize the truest essence of love that God intends for your experience. God made you and wants so much to share in the experience of living with you. God desires to restore you from the broken places into the whole person he made you to be; enjoying your life.
For I know the plans I have for you," declares the Lord, "plans to prosper you and not to harm you, plans to give you hope and a future.  Then you will call on me and come and pray to me, and I will listen to you. You will seek me and find me when you seek me with all your heart. I will be found by you," declares the Lord, "and will bring you back from captivity." Jeremiah 29:11-14 (NIV)

"Creatures are not born with desires unless satisfaction for those desires exists… If I find in myself a desire which no experience in this world can satisfy, the most probable explanation is that I was made for another world." —C.S. Lewis

"There is a sorrow that the soul must go through in letting go of what it thought it loved. We have to come to the place where we truly get it that what God wants for us is GOOD. To some degree, our resistance to His will reveals that we do not really believe it is good—at least not the kind of 'good' we want." —Fran Leeman
Turn to me and have mercy,
    for I am alone and in deep distress.
My problems go from bad to worse.
    Oh, save me from them all!
Feel my pain and see my trouble.
    Forgive all my sins. Psalms 25:16-18 (NLT)
FREEdom from MEdom Project is not just another pretentious 'Christianity versus psychology' narrative on how to cure the addictive lifestyle riddled with dysfunction. While never apologizing for that which is sensible about new life empowered by faith in God through relationship with Jesus, FREEdom from MEdom Project is not a slave to religious dogma and recognizes the hypocrisy of people who say one thing but then engage in behavior inconsistent with their words. I tend to struggle with that myself.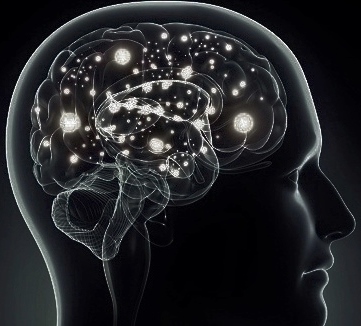 The truth is that our brains have been short-circuited by the problem of the fallen nature of people to be selfish. There is a scientific reality concerning the human brain that dictates—even predetermines—our thinking, feelings, beliefs, and behavior.
Neurobiology is the study of cells of the nervous system and the organization of these cells into functional circuits that process information and mediate behavior.*
We make behavioral choices according to how our brains process information every moment of our lives. When we ought to think before we act, we react impulsively to what we feel in the moment, betrayed by emotion. It's indeed our reality that emotion tends to override rational thought, and so we behave accordingly. It seems we can't help but to trust our feelings. We need help filtering what we feel through what we truly know from rational thought makes the most sense.
Of course, the emotional function of the human brain is essential to our life experience. To experience joy we need to feel it for it to mean anything. We were created to feel what we experience. The problem we all share is when we trust flawed, wounded feelings convincing rational thought to believe in something irrational in our pursuit of happiness. Irrational beliefs trigger behavioral responses fueling choices that in time, or all at once, produce harmful outcomes that threaten to jeopardize our quality of life.
We need help confronting the neurobiological reality of what feeds into feelings, fuels thoughts and beliefs, and drives behavior.
Since the fall of the human condition thousands of years ago, it is a neurobiological reality that we're born into selfishness. So we all struggle with an innate sense of entitlement. The wires in our brains are entangled to want what we want when we want it, which of course is, well… right now. There is no escaping it, and on our own there isn't much we can do about it. When it's a choice between this, which is best, or that, which has appeal but pales in comparison, betrayed by emotion, we'll too often choose what feels good in the moment, at the expense of what we mindfully know is best. We then regret the outcome that we have to live with, especially when losing what we truly valued most.
"I was so obsessed with me and the reasons I might be dissatisfied that I couldn't focus on other people. When I find myself taking the wrong step, I think it's because I'm trying to protect myself instead of trying to do God's work. I think that is my own failure." —Barack Obama (8/16/2008)
What a mess! Only the One who made us in the first place can restore us into what we were created to be… rewire our brains, so to speak.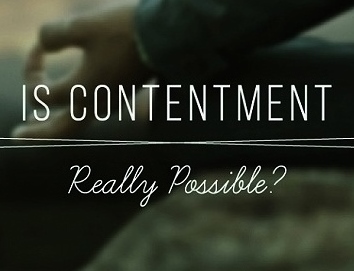 What FREEdom from MEdom Project intends to be is an honest in-depth study and discussion of the transformative life-changing process; going deep into the process of how we think and behave. FREEdom from MEdom Project is a vehicle to unveiling truth for the purpose of opening doors into a new life experience; targeting proven realistic solutions that you already know rationally make the most sense.
Peruse the menu above and you will find a wealth of opportunity to be informed by credible sources about symptomatic addictive behavior (Addiction ED) and mental health-related issues and symptoms (MH ED). If you're feeling overwhelmed by anxiety, stress, depression, and perhaps a sense of hopelessness, there are dozens of helpful applicable resources and access to crisis resources and hotlines.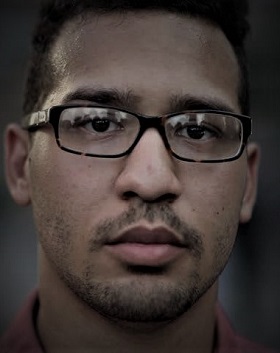 FREEdom from MEdom Project is itself a trustworthy resource striving to bridge the divide between clinically evidenced-based therapeutic approaches and biblical truth about recovery. You will become well-informed concerning the true nature of addiction to self from both a clinical and, yes, biblical perspective. The initial objective is to break through thick emotional barriers resistant to change by awakening rational thought relevant to what makes the most sense.
"The human spirit will not even begin to try to surrender self-will as long as all seems to be well with it. Now error and sin both have this property, that the deeper they are the less their victim suspects their existence; they are masked evil. Pain is unmasked, unmistakable evil; everyone knows that something is wrong when they're being hurt." —C.S. Lewis
What are the real differences between guilt and shame, anger and resentment, disappointment and failure, helplessness and hopelessness? What does it really mean to lay your burden down? How does surrendering to the process of recovery God's way make the most sense?
I cried out, "I do believe, but help me overcome my unbelief!" Mark 9:24 (NLT)
FREEdom from MEdom Project goes into those deep places; and with God's help and direction, hopes to facilitate understanding and growth to help you to realize by experience freedom from the places where you feel stuck, trapped, and afraid. Freed into a life that is all about really living; not merely surviving. The promises in Scripture offer for us direction, finding our way out from under the weight of what burdens us. The Word of God is an arsenal with the weapons necessary to fight through the obstacles along the way to experiencing peace and joy.
"Without the guidance this program gave me, who knows where I would be today. Today, I am happily living out my life. This program laid a foundation that I neglected to build growing up. It gave me real direction and the resources to make clean decisions. My life is in no way perfect. Life still has its problems, but I now can rationally work my way through them." —Edward Stermin

The love of God in recovery is so much more than the feeling of being loved. God's love is about acceptance into his family, without reservation through authentic relationship. God's love is never suspect but rather affirming and reassuring. You'll always know to trust it. It's God's love that fuels the soul. It is the experience of God's love that makes all the difference and makes it all worth it.
"The fool tries to adjust the truth so he does not have to adjust to it." —Dr. Henry Cloud
You will develop a better understanding of life's truths and trends and how to more effectively respond to the change within and throughout your living experience. You'll acquire tools to cope and respond better to your world as you experience it, confronting present challenges, empowered to let go of the past and move ahead, as wounds are healed by the touch of God's mercy, restoring quality of life, tethered to the assurance of hope in the experience of what is profound truth.
Jesus said, "I can of myself do nothing. As I hear, I judge; and my judgment is righteous, because I do not seek my own will but the will of the Father who sent me." John 5:30 (NKJV)
You will be encouraged to enter into recovery God's way, just as Jesus did while a man on earth. Like Jesus just described, you need to ADMIT what you're incapable of; that on your own you're in trouble and need help. You need to BELIEVE that you can hear from God to judge rightly in your choices. You are encouraged to COMMIT to engaging in your recovery just as Jesus did his; surrendering your will into the will of God; which is to bless you with his best for your best. Why would you live any other way? Jesus himself laid out the plans to be redeemed, reconciled and restored into right relationship with God; into his best for you.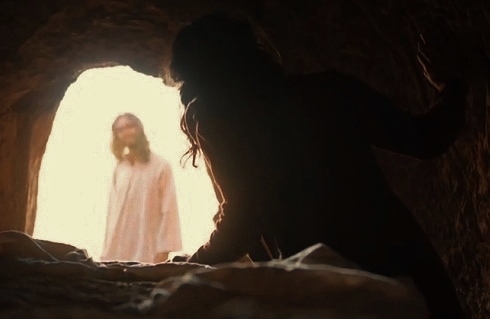 Your sin has been removed from your past, present, and future. The stone keeping you in bondage has been rolled away. Resurrection from hopeless doubt is yours. Deliverance from pain into peace is yours. Shed the grave clothes and leave behind all of the toxic waste. Step into the sweet aroma that is freedom into new life.
When your life was consumed by flames the fireman found you. When wounded and broken the doctor healed you. When all was lost, the carpenter rebuilt your life and restored it's beauty; from darkness into the light of a new day. What was once a cottage is now a castle. May that be said of you. Invite God to move in to live in the deep places within you.
Since we have a great High Priest who has entered heaven, Jesus the Son of God, let us hold firmly to what we believe. This High Priest of ours understands our weaknesses, for he faced all of the same testings we do, yet he did not sin. So let us come boldly to the throne of our gracious God. There we will receive his mercy, and we will find grace to help us when we need it most. Hebrews 4:14-16 (NLT)
"It is impossible to see the greatness of God and the mercies of God and not pray with confidence." —Adrian Rogers
Life is an ocean. Its currents are pulling you under. Sharks are everywhere, circling, seeking to devour you. Now, God has sent you a boat so you can live your life without fear of drowning or being consumed by life's predators. From a yearning heart of compassion, Jesus is here extending his hand. Reach out and take it. Come live on the boat. There's a pool on the boat. (It's a big boat.) Lay your burden down and bathe in the healing pool of God's mercy. Soak yourself in the lather of his generous favor.
"Whatever's drowning you in fear, in discouragement, in sadness… Give it to Jesus. What's over your head is under His feet." —Adrian Rogers** 
You make known to me the path of life;
    you will fill me with joy in your presence,
    with eternal pleasures at your right hand. Psalms 16:11 (NIV)
Allow God to restore you into what you were always meant to be, free to live in the best of what he wants and has for you. Once you have known the substance of real hope, and experienced the evidence of God in your life, you'll see clearly that living by faith in relationship with God makes the most sense in the deepest places of who you are and what you value. 
The thief comes only to steal, kill and destroy; I have come that they may have life, and have it to the full. John 10:10 (NIV)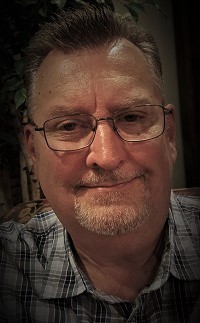 I am Steven… Steve. Unless I'm in trouble… then I'm called Steven (and/or other names).
FREEdom from MEdom is my journey into what I believe to be authentic recovery. You'll notice my transparency in much of what I write. I don't have it all together. I don't care for discomfort, either. I need to trust God each day in those vulnerable places where I tend to struggle. I am motivated to do and be better in this life experience and so I write about recovery from the broken places. I am willing to "go there" with you, if that's alright. It can get uncomfortable, but I suppose it comes with the territory when it comes to the change that really matters and (repeating myself yet again) makes the most sense.
It is time to call this for what it really is so that the change process into new life can be realized—experienced—in relationship with Christ. It's time to let go—get out of our own way—and let God do what only God does best. Please join me on this wonderful journey into the very best of what God has and wants for us. He wants it for us more than we do for ourselves. Good thing!
If you appreciate something you found helpful or are moved in some way, please let me know by providing a comment at the bottom of the page. Your feedback helps me to better see the fruit of this ministry. I appreciate it and thank you for it.
"I have gone through the FREEdom from MEdom Project then concluded that it is divine; my heart is deeply touched. I have been touched by your vision for delivering addicted people. May this vision that is still in the womb be quickened to maturity. May God expand your vision mightily all over the world. I'm moved to pray for this ministry because it is a unique one… I know that this wave shall cause a great revival in our land." —Leonard Walubengo, Pastor, Nairobi, Kenya
Well, then… I encourage you to seek out the deeper truths of a life restored into the fullness of a far better life; made whole by the One who made you to live in the first place… CLICK HERE!
He reached down from heaven and rescued me;
    he drew me out of deep waters.
He rescued me from my powerful enemies,
    from those who hated me and were too strong for me.
They attacked me at a moment when I was in distress,
    but the Lord supported me.
He led me to a place of safety;
    he rescued me because he delights in me. Psalms 18:16-19 (NLT)

* ScienceDaily.com
** This selected quote from Adrian Rogers was slightly modified.
I WAS lost, but NOW I am found.
I WAS blind, but NOW I see!